the moving of the kitchen
CUPBOARD
BROKEN DISH
CHICAGO CUP
THE CUPBOARD, ALMOST BARE
ALMOST FINISHED
FRANK, WRAPPING
OHMYGAWD, THE PANTRY
HUNG MY HAT
UNPACKING IS WORSE
MISSING A CUP
MY TEACUP
CHICAGO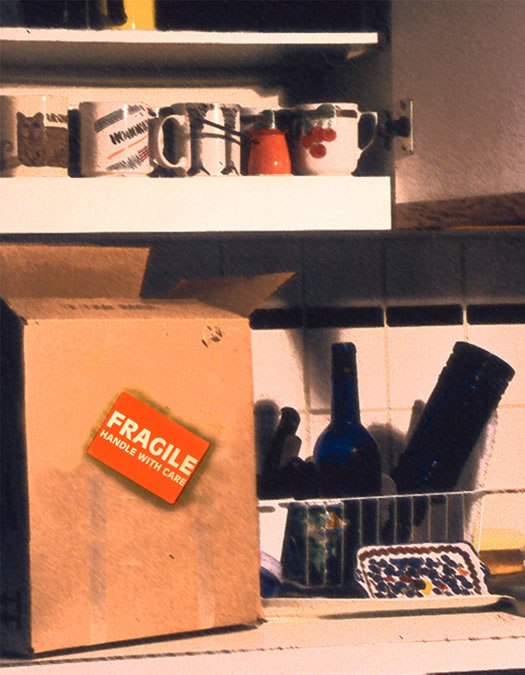 CUPBOARD
Packing to move is physically and emotionally exhausting. We have been living here for 17 years. There are many memories to pack up. Most of the memories are good ones: celebrations, friendships, etc.; but sometimes, remembering one terrible tragedy overshadows them. Maybe changing venues will help. Right now, I feel very fragile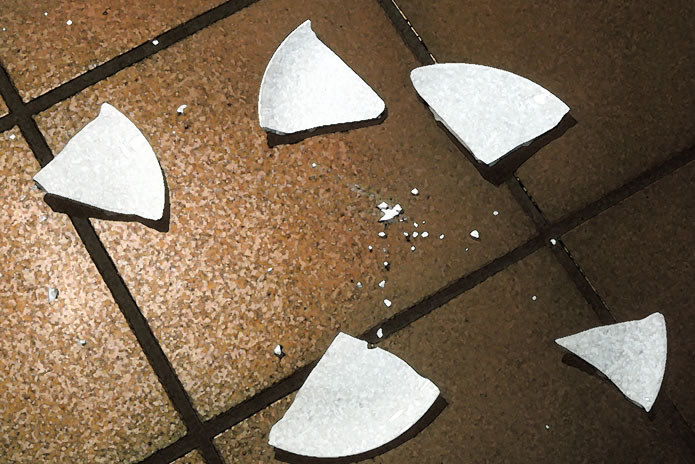 BROKEN DISH
Oops, first casualty. In the Old Testament, there is a statment about humans being clay vessels, easily broken, to be scattered like dust, or to vanish like dreams.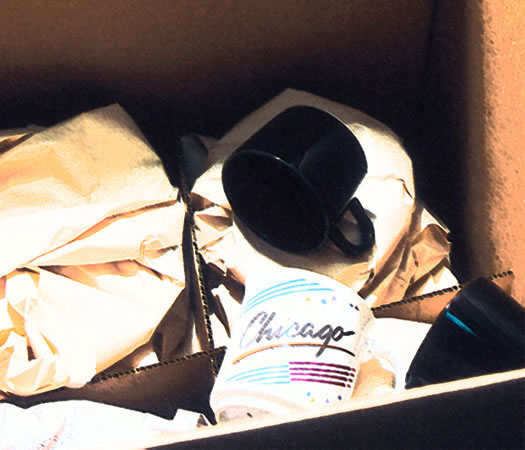 CHICAGO CUP

I was standing in this kitchen when the phone call from Chicago came: We are sorry to have tell you that your son was found........ I dropped the phone and ran to my studio where I kneeled on the floor and screamed and screamed and screamed.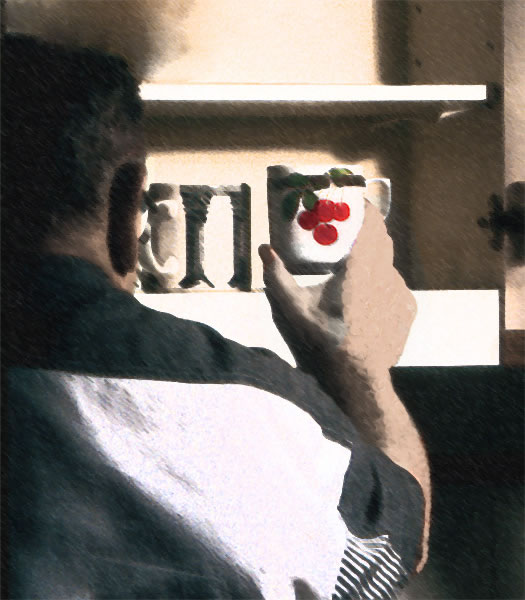 THE CUPBOARD, ALMOST BARE

I was told by well meaning people to think of my glass as being half full and not bare. What I did learn was that, once you have survived Hell, you can handle all the other catastrophes. Anything else may be terrible but it is just another detail of living.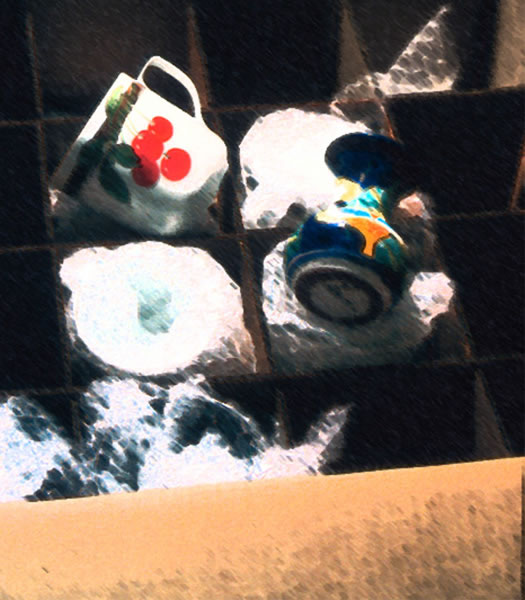 ALMOST FINISHED
My favorite teacup (O.K., its a mug) awaits careful wrapping. Must mark this carton, open first.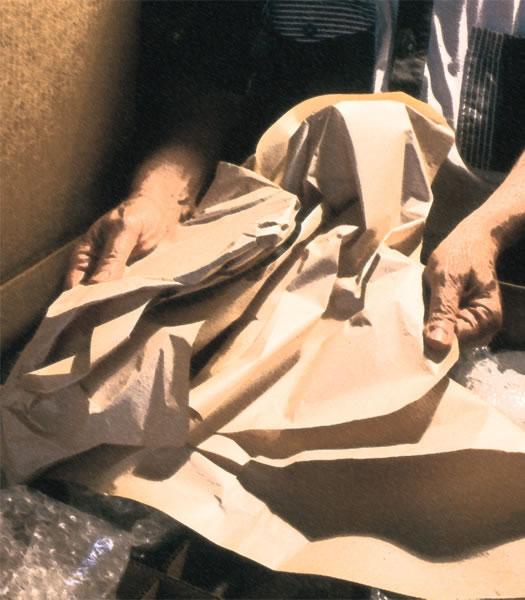 FRANK, WRAPPING
Every dish, cup, and spoon has been cocooned. We are tired but proud of our accomplishment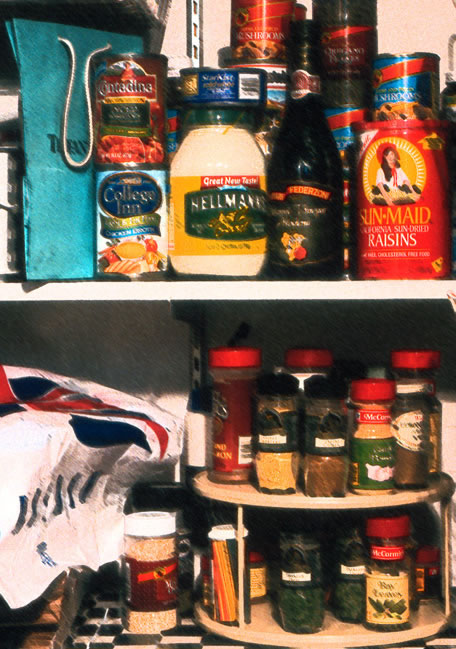 OHMYGAWD, THE PANTRY
Oh--my--gawd, we have to pack the pantry items, too. First, we will plan tonights dinner, the menu to include as many canned (tinned?)items as possible:
Chicken broth with mushrooms and tomatoes = edible.
Tuna with mayo = good
Raisins with balsamic vinegar = no way.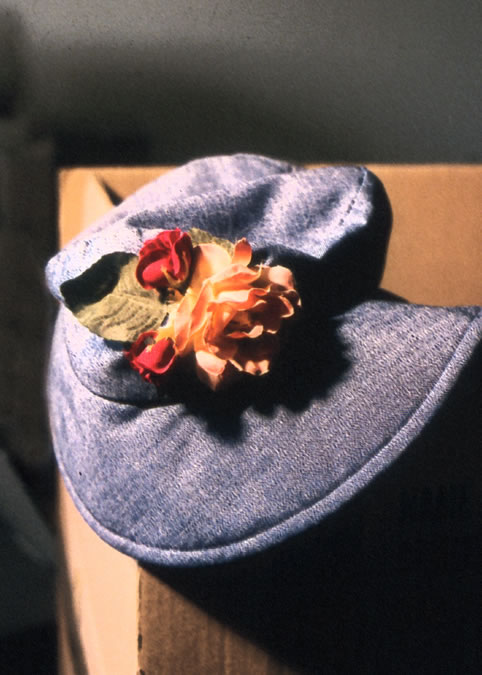 HUNG MY HAT
I have moved into the new kitchen! I have hung my hat and tentatively said, I am home.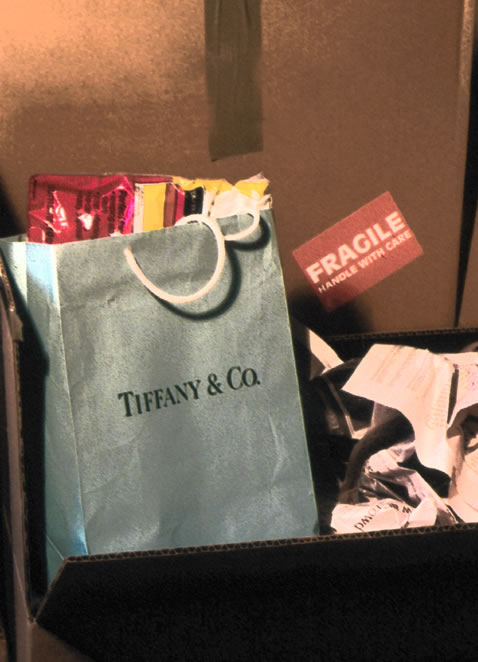 UNPACKING IS WORSE
I thought that packing to move was a chore. Unpacking is worse. WHERE will I put all these things?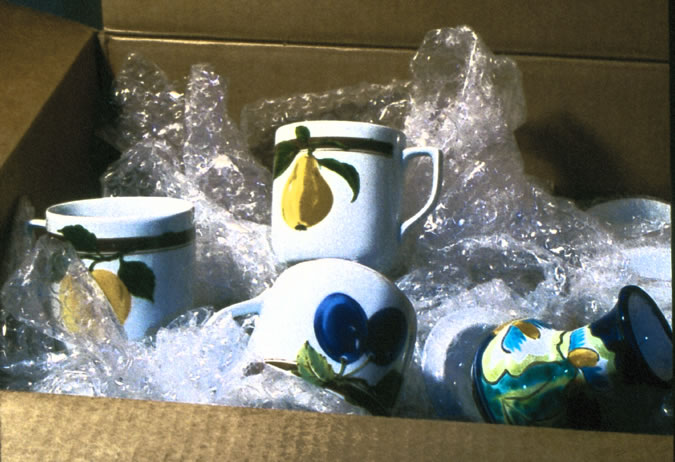 MISSING A CUP
So far nothing has arrived broken. Are some items missing? Were they left on the truck? Are they in the carton that I forgot to mark with the contents? Or is my favorite cup in the box on the bottom of the pyramid in the other room?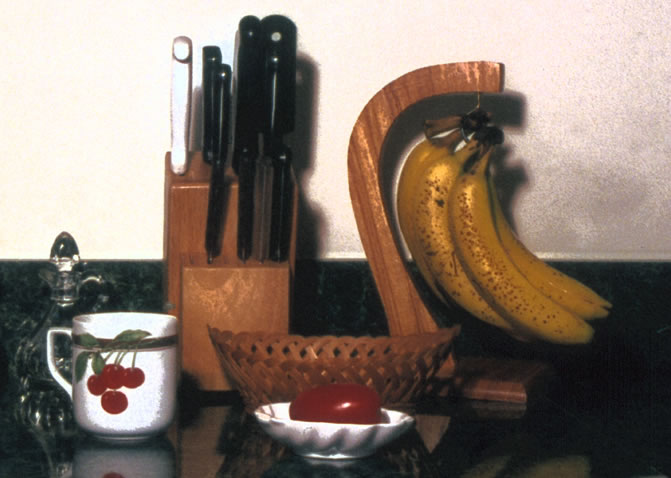 MY TEACUP
It is time for tea. I guess I am home. Hopefully, the terrible memories from the last kitchen were left there, tucked away between the appliances.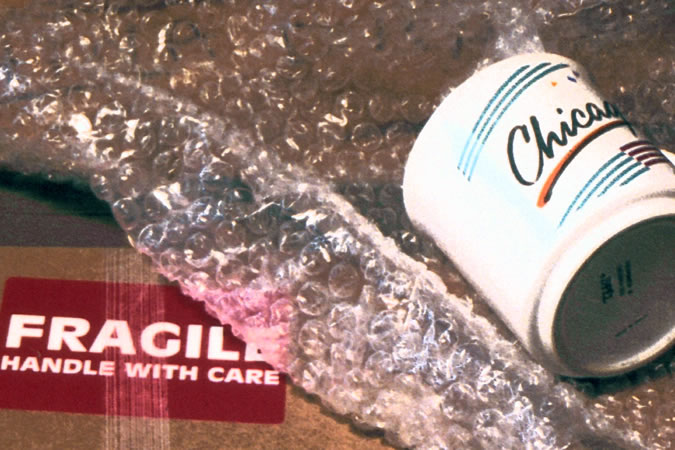 CHICAGO
A memory can be recalled in an instant. Even from this distance, I can see a woman answering the phone in her kitchen, hearing a strange voice, listening to words about death............I remember that the artist, Kathe Kollwitz, said: In the end, you only have your art.